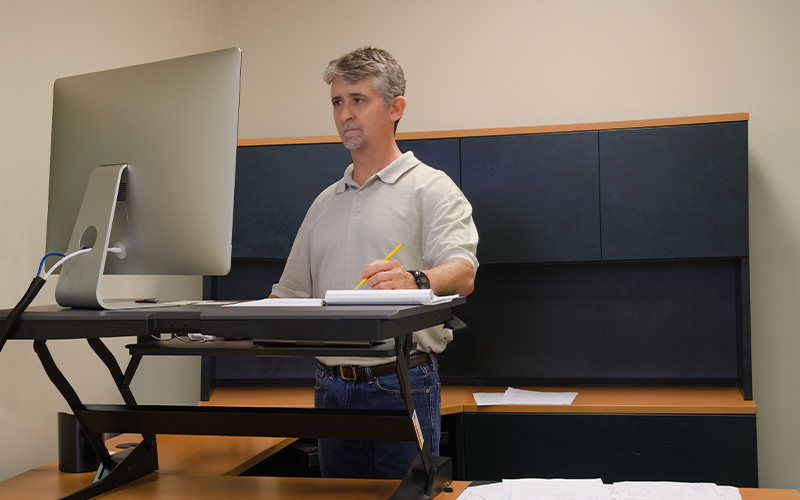 By Ricky Fishman, DC
Both my patients and non-patients ask me about sit/stand desks.  They are all the rage. Many of the workplaces I visit are open-plan and stocked with various versions of these up/down desks, which enable computer workers and others who rely on monitors to change positions throughout the day.
The popularity of the sit/stand desk has given rise to a burgeoning market. There are lots of choices at a variety of price points. There are several things that determine the best choice for an individual or a company: They include space, look, ease of use and budget. I'd like to describe the pros and cons of some of the top models in the marketplace.
ricky@rickyfishman.com
www.rickyfishman.com