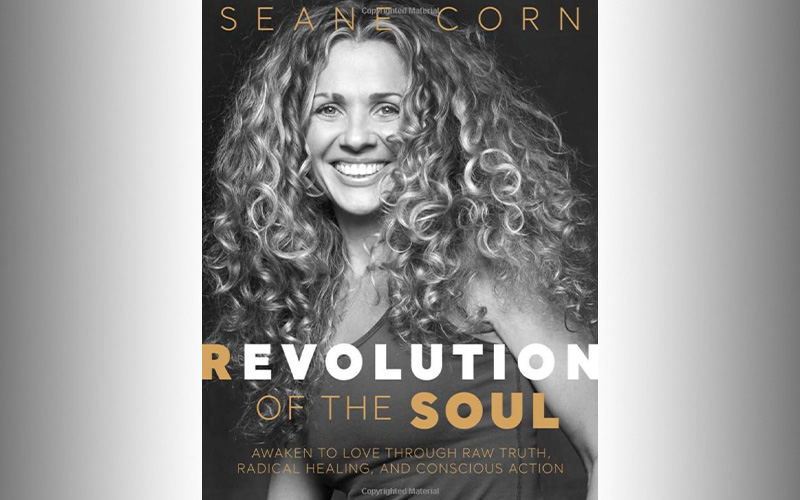 "Revolution of the Soul" by Seane Corn
Review by Ruchi Puri, MD
Revolution of the Soul is the debut book by yoga instructor Seane Corn. It is an autobiography recounting her transformative journey of healing trauma and answering the call to remedy social injustice through her non-profit Off the Mat Into the World.
Corn's naked writing style coupled with her coming of age story is a captivating read. Her life is filled with contrasts reflecting the challenges we all face but struggle to overcome. The backdrop is Manhattan's pre-gentrified lower east side in the 80's with its socially marginalized outcasts of drug addicts, punks, underground LGBTQ scene and AIDS crises. There are colorful and thought-provoking friends compelling her to look inward and be curious about life's bigger questions. Her entertaining style of writing complements the relationships that deeply impact her becoming. 
There is also the influence of her practice of asanas and intro to yoga. She articulates the grounding effect asanas can have as they coax us into a conscious relationship with the body. Parallel to the pages of her story are Corn's simplified understandings of complex principles in Vedic philosophy that are the spiritual bedrock of Yoga. A recipe that leads her to re-evaluate her lifestyle and see God and angels in the most unexpected places.
It is worth noting that the asana practice popularly referred to as Yoga in the West and what Corn is known for, is actually a small piece of a vast spiritual tradition born out of the Vedas in India 5000 years ago. There are numerous paths, schools and philosophical sects that fall under the umbrella of the word Yoga. All of it is driven by a common goal to guide spiritual seekers into unity with the divine. Asanas are tools that physically prepare us to endure the journey. A fit physique capable of contortionist feats are an effect of the practice, not its purpose. 
Ultimately, Corn makes her way to California in another exercise of contrasts that lands her on the forefront of America's next big thing. She tailors her story to more pivotal moments on her mat and travels leading into deeper layers of radical healing and spiritual unfolding. Her story highlights the importance of confronting our past adversities and traumas. She conveys the multi-disciplinary nature of the process and the importance of working through our baggage with a therapist and in relationships that feel safe; confronting limiting belief systems; feeling emotions move through our awareness and out of our body where they unconsciously drown us.
She doesn't share her rise as a "yogalebrity" in LA's new age celebrity infused health scene. This is unexpected. Corn is in the economic 1% amongst professional yoga instructors, who generally struggle to earn a living. She was amongst the pioneers that re-branded one of our oldest spiritual traditions into a lucrative fitness and well-being industry that generates $84 billion globally per year. There is no mention of her work as yogi entrepreneur or the DVD sales that paved the way to mainstreaming yoga, which contributes to present-day controversies.
As 36 million Americans spend $16 billion on yoga classes, clothing, equipment, and accessories annually, the industry wants little to do with the spiritual core that is Corn's evolution and revolution. It has left Yoga in the US a lot like Christmas without Christ. There is a taste of sacrilege. She shies away from the reality of Americanized yoga today, the unintended consequences, and the professional benefits she receives.
Stripping the spiritual essence of Yoga for marketability is one controversy and the other is cultural appropriation. Cultural appropriation is a lot like passing off Panda Express for Chinese food while marginalizing the culture and community it originates from. In yoga terms, this is the new breed of yogi that is typically white, female, clad with green smoothie, cut deltoids and economic means; a far cry from the spiritual tradition and cultural heritage within the native Indian lineages of Yoga.
It is one thing to talk about the principles of accountability and ahimsa, which superficially means do no harm, and another to walk it. Corn also confronts privilege as she recounts her international work, while simultaneously ignoring the more significant footprint of her privilege on the integrity of yoga at home. Leaders and teachers shoulder a heavy burden in their responsibility to model what they represent. The capacity for transparent ownership for the wins and losses is true radicality in living accountability.
Yoga's ability to help us live the best version of ourselves with each other hinges on preserving the integrity of its teaching. This require teachers who embody it and have the courage to stand against the forces that desecrate it. There is value in learning from Corn's experience, especially for those seeking inspiration to lean into the tough stuff. She offers those interested a peek into the present-day relevance of timeless teachings that are the secret to Yoga's longevity and universality.
References: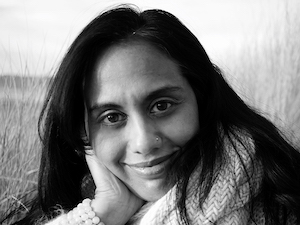 Ruchi Puri, MD, Msc, FACOG, is a board certified Obstetrician and Gynecologist who grew up in the suburbs of Washington, DC. As a first generation Indian American, she possesses a rich curiosity for both Eastern and Western healing traditions, along with a habit of challenging conventional thinking. She holds all the usual degrees of Medicine along with a few extras. She continues to study Ayurvedic Medicine, Five Element Acupuncture, the impact of trauma on our development, and modalities of spiritual healing.
Her journey is off the beaten path. She is a global nomad who has traveled, worked and studied in over 35 countries. Her experience traverses the healthcare industry, policy, research, public relations and clinical medicine. Ruchi maintains a strong passion for improving women's healthcare globally with years of humanitarian service devoted to improving obstetric and surgical care. She lives in San Francisco where she enjoys being close to the ocean, hiking the headlands, and photographing life unfolding. Her joy lives in the collective nurturing of family, friends and community.
[email protected]
www.rickyfishman.com