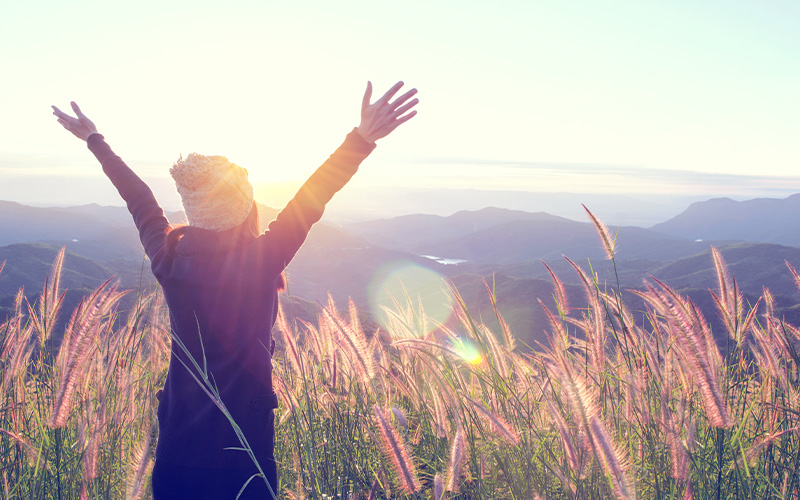 Provide hope and purpose: Focus on the good for all!
by Erik Peper and Derek Doyle
"Fear stops action; hope initiate action."

-Tali Sharot, PhD., author of Influential mind
Observe how you feel after you read the following two news reports:
Report 1. The graduating class at Atlanta's historically black Morehouse College got the surprise of a lifetime on Sunday when commencement speaker and billionaire Robert F. Smith announced that he wasn't just there to give the nearly 400 graduating seniors a nice motivational speech — he was also going to pay off their student debt.
"On behalf of the eight generations of my family that have been in this country, we're gonna put a little fuel in your bus," Smith, the founder of the investment firm Vista Equity and the richest black person in the United States, told the newest graduates of the prestigious all-male college. "This is my class, 2019. And my family is making a grant to eliminate their student loans." (Lockhart, 2019).
News report 2: Gerry Dean Zaragoza, 26, is accused of fatally shooting his father and brother at a San Fernando Valley apartment before killing his ex-girlfriend at a gas station in North Hollywood, Los Angeles authorities said. He then is thought to have killed someone on a bus as police were searching for him during the 12-hour manhunt, Los Angeles police said. (Andrew Blankstein and Doha Madani (2019).
Which story made you feel more fearful and defensive; which story made you feel more positive and likely to help others?
The effect of incessant news
With the headlines screaming about killing, the endless repeating and commenting on tweeting lies that evoke hatred, the creation of concentration camps and separating children from their immigrant mothers, or Representatives and Senators focusing on winning the next election instead of focusing on the common good, we become fearful, discouraged and hopeless about the future. Surrounded by negative news we become apathetic, freeze in place, and close down to protect against loss.
Having traveled in the last few years to Japan, India, the Netherlands, Spain, Poland, Italy, and Canada, we observed that the USA is becoming a failed state. The failing infrastructure of bridges and roads, the student debt that locks students into years of servitude, and the millions of people bankrupted by medical bills are only a few of the symptoms of our failing state and lack of positive vision. The more we allow ourselves to be bombarded by negative visual and auditory messages, the more we feel hopeless and powerless. We do not want to react out of hatred and disgust. We want to focus on possibilities and be motivated by positive role models that will encourage positive action. Where is the inspirational vision for the future and the "Restoration Story" of how to get there? (Monbiot, 2019). We need a common mission for all to contribute to in our own unique and special way.
The images, words and thoughts that we allow to enter our brain become the hypnotic template for tomorrow's action. There is a difference in saying, "I do not want hatred, fear and degrading commentary" versus "I want to learn from the inspirational work, aspirations and visions of nation builders and participate in this process."
If you say to yourself, "I do not want to eat a piece of pie," then that thought evokes the image of piece of pie, which you may reject by saying "No." This means that you are rehearsing eating the sweets and thus strengthening the desire. If on the other hand you say to yourself, 'I choose to eat more fruits and vegetables," you are strengthening that desire. The thoughts help you identify the presence of fruits and vegetables more easily. Just as when you plan a vacation to Hawaii. All of a sudden there seems to be adds about Hawaii everywhere.
What we remember the next day depends upon what we focused upon earlier. What we focus our attention and emotions on before going to sleep is what is stored in permanent memory and more likely to be remembered and acted upon the next day. Be careful what to look at and watch before going to sleep. It also impacts our physical and mental health. Children whose parents were emotionally upset and continue to watch the collapse of the World Trade Center buildings many times during the 9/11 terrorist attack experienced more stress symptom (including difficulty concentrating, difficulty falling asleep, losing temper/irritability, and nightmares) and 47% were worried about their own safety or the safety of loved ones (Hooker and Friedman, 2005).
Ask yourself, what images, speech and thoughts you allow to enter your brain? In most cases, the news focuses upon destructive acts that evoke fear and implicitly reduce actual action. Similarly, we can watch violent and toxic program on different streaming media such as Netflix, YouTube or Amazon Prime. As a result, we see the world much more dangerous than it is. Thus, we hover over children because we now think that they would be abducted by strangers (Amber Alert). This increases the public's moral panic yet it is not clear if there has been an actual increase in stranger child abduction in the last fifty years (Zgoba, 2006).
People who watch the news before going to sleep perceive their neighborhood as significantly more dangerously as compared to those who do not watch the news. Because they believe their neighborhood is more dangerous, they avoid going out and by not going out make the neighborhood less communal and friendly. The information supports our negativity bias which focuses our attention on things that are dangerous or threatening (Soroka & McAdams, 2015).
We have a choice to focus on what we would like instead of allowing to be bombarded by negative toxic messages and images. This does not mean we stick our heads in the sand and are unaware, it means that we choose carefully how to balance the messages we receive. Instead of watching and listening to repeated negative news, listen or read (to) the news once during the day and then fill the day with positive news that evokes hope, good deeds and better possibilities for our communities.
Consider an experiment for a day or so..
Try searching and discovering some good news to share with family and friends. Watch their reaction and then extend the experiment for a few days seeking and sharing positive news.
Watch and listen to positive media such as:
GoodNews Network: The website, with its archive of 21,000 positive news stories from around the globe, confirms what people already know—that good news itself is not in short supply; the broadcasting of it is. https://www.goodnewsnetwork.org
TED Ideas worth spreading. TED is a global community, welcoming people from every discipline and culture who seek a deeper understanding of the world. We believe passionately in the power of ideas to change attitudes, lives and, ultimately, the world. https://www.ted.com/#/
After a few days or a week, ask how do you feel?
Are you more optimistic?
Do you feel safer and more relaxed?
Is sleep more restorative?
If you are like many others, you would feel slightly more hopeful, optimistic and positive.
What we allow to enter our brain becomes the template for the choices we make.
References
Blankstein, A. & Madani, D. (2019). Gunman suspected killing least three people in California shooting spree. NBC News, July 26, 2019.
Hooker, K.E., & Friedman, H. (2005). Responding to the psychological needs of children after 9/11: A review of the literature.
Lockhart, P.R. (2019). The Morehouse debt cancellation and the growing black student debt crisis. VOX Media. May 20, 2019.
Monbiot, G. (2019). The new political story that could change everything. TEDSummit.
Sharot, T. (2019). The influential mind-What the brain reveals about our power to change others. New York: Henry Holt and Company
Soroka, S. & McAdams, S. (2015). News, politics, and negativity. Political Communication, 32(1), 1-22.
Zgoba, K.M. (2006). Spin doctors and moral crusaders: the moral panic behind child safety legislation. Criminal Justice Studies, 17(4), 385-404.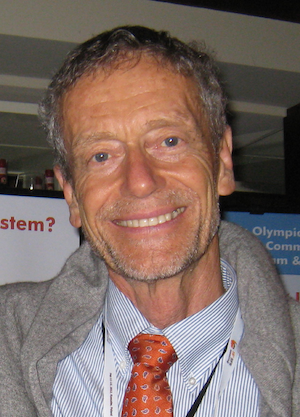 [email protected]
www.rickyfishman.com