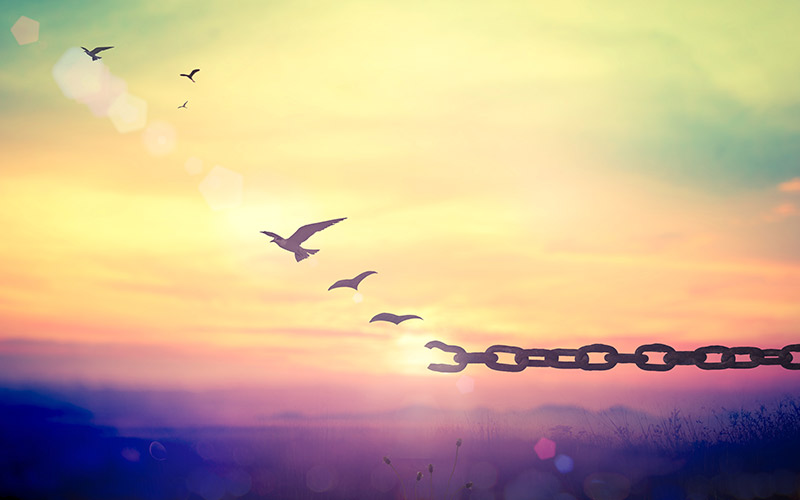 On Healing the Healer
by George Bertelstein
Now, Halloween, 2017…
In a phone call from my primary physician, I received the diagnosis of lung cancer, diagnosed through a CT Scan a few days prior. A multi-year bout of fatigue and inexplicable symptoms with unknowable causes was at last a real thing. It could be seen, assessed, treated and healed. My wife was in the room with me when my doctor called. Speakerphone.
We both thanked her for calling us. The gratitude I felt to have a diagnosis was overwhelming.
It was a Tuesday night, the night my family offers a Sacred Pipe Ceremony in our sacred space. I have been offering that Ceremony for over eighteen years. That night we didn't attend and instead offered our prayers with each other. Others officiated at that Ceremony.
I am seventy one years old, with a long history of heart disease and cancer in my family, premature death and suffering in my family. My sister died of metastatic breast cancer at fifty-four, my maternal grandfather of heart attack at forty three, my paternal grandfather of throat cancer at seventy eight, my father's sister of cervical cancer in her early 40's. My youngest sister's husband died in his late 40's from liver/stomach cancer. I had quadruple bypass surgery at fifty-two. My cholesterol was—genetically–extremely high. Statins caused muscle pain and atrophy. I couldn't tolerate the medication for my illness and I knew I could not tolerate the chemo and radiation that would perhaps be offered as part of the treatment I received for lung cancer.
Through all the suffering and illness and dying and death in my family, my practice of prayer had become a part of my consciousness. My relationship with my Higher Power was direct, conversational and intimate. I had been teaching what I called The Clear and Simple Prayer for many years. It contains three elements:
1)What are you grateful for?
2)What's troubling you/What are you struggling with?
3) Ask for help.
Practicing this way of praying for so long made it readily available. With my wife, I made the prayer that the cancer could be surgically removed, that it would not have metastasized in my body, and that I would not require chemo and/or radiation.
CT Scans, PET Scan and an MRI revealed that other than my right lung, my body was free of discernible illness. Surgery was scheduled for November 28th. We met the surgeon who told us that the surgery was not at all difficult for him, that he had performed over a thousand lobectomies and he had confidence in himself and his team to deliver a very good surgical outcome. I felt the feeling of living in my prayer. It is a wonderful feeling. There is a warmth to that feeling which is like no other.
The surgery was successful. They had to remove two lobes of my right lung through three small incisions in my back and side using video microscopic imagery and laparoscopic surgical instruments.
The recovery was difficult and challenging. Learning to breathe again without a third of my lung capacity was difficult. The pain was at times extreme and without the drugs, unbearable. Sleep was fitful and dreams were at times dark and frightening. For a long time, night and day, darkness and light, all the ways in which I defined my days seemed undefined and unbounded. Thanksgiving and Christmas and New Year's passed in a haze. My family and friends did the very best they could to help me to stay connected with them and with life. It was touch and go for me.
Today, I am six months out of surgery. A few weeks ago I had a CT Scan which revealed no disease in my body. I won't need another CT Scan until after this coming Thanksgiving. My breathing has become much easier. I am feeling very peaceful in this body, and fully committed to my own healing. I juice vegetables and eat small amounts of protein a few times a day. No dairy, no wheat, no grains, no sugar. Infrared sauna treatments. CBD oil daily. I am flooding my body with clean water and saturating it with good nutrition. It is a kind of adventure I've never had and I freely admit to enjoying the process. Everyone tells me I look great. I feel good. I am recovering some stamina and some endurance and some confidence that I will be well.
I am grateful for the immeasurable gift of my life and my family, friends and community who have supported me in every conceivable way. I am grateful for the Western Medicine that provided the surgical skill and acumen to remove the cancer from my body. I am grateful for the alternative strategies for health that have been freely shared and offered me. I am grateful for the love I have felt and feel towards all suffering beings. I thank Creator for this path for growth and experience and I would not prescribe it for others, nor wish it for others.
Many years ago someone told me that God wouldn't give us anything that we are not equipped to deal with—mentally, emotionally, physically and spiritually. Perhaps this is true. It is not a statement of confidence or conviction. It is the observable reality of my life that Creator has given me a human life in which to liberate myself from my fears and ideas of limitation by offering me fears and ideas of limitation that only exist if I entertain them. I am not going to throw a party for my fear. It always turned out that I was the only invited guest anyway.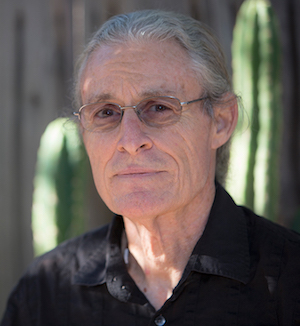 George Bertelstein is 71 years old. He has been a spiritual teacher and counselor in the Bay Area for over 30 years. He is an Elder of Medicine Path Native American Church (medicinepath.org) in the East Bay. He lives and works in Berkeley, California.
[email protected]
www.rickyfishman.com