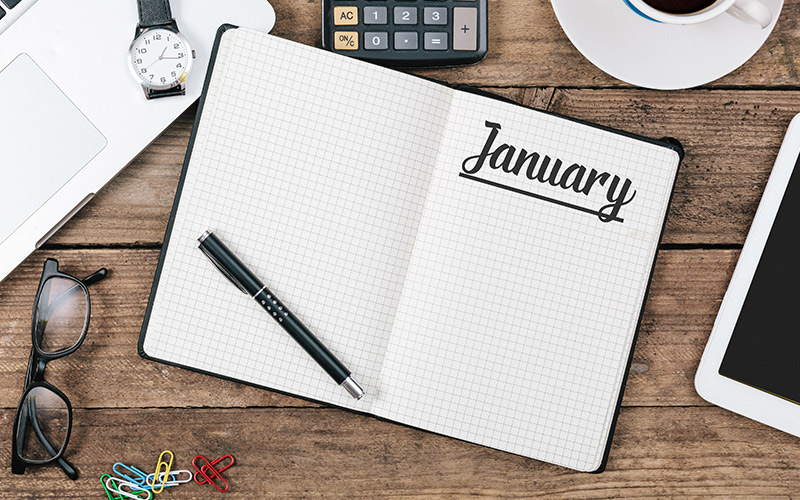 January: Why It's Not the Time for a New Year's Resolution.
by Nicole Bianchi, N.C.
It would not be January if we all did not get the invitation to reinvent ourselves. According to popular media, the new year means a new you and a new me.
I am tempted to grab a pencil and make a list of all the changes I want to make: I should start getting up earlier, doing yoga daily, giving my kids more variety in their lunches, saying "no" more often, and on and on.
Yes, some new year rituals and traditions I have tried out and heard about over the years are good. There is something seemingly very valuable about the demarcation of time and the clean slate of potential a new year offers up. But those rituals and celebrations of the new year are quite different and separate from reinventing ourselves, also known as making new year's resolutions.
In my nutrition practice I am suggesting something radical to my clients, which is this: January is not the time for a new year's resolution. In fact, I believe it might be the worst time to make resolutions for a couple of reasons that I will talk about in a moment.
Just because about 40% of Americans (according to Forbes) make new year's resolutions, does not mean that those promises will hold much water. According to the same Forbes article, only about 8% of people will keep or achieve their new year's resolutions.
And of all the types of resolutions, losing weight and eating healthier top the list as the most popular ones to make. I think about the years I worked in the fitness industry as a group exercise instructor and club manager. I remember the booming membership sales of early January — then the wait lists for classes and overly crowded peak hours at the gym — but once late January came around, the traffic was already almost back to normal.
This new year, I am guiding my clients in an alternate direction throughout January by suggesting that this is not the time for a resolution or an overhaul, and here is why:
First, it is January. In the northern hemisphere it will likely be the coldest month, and the cold of winter does not naturally inspire action. Think about what nature does at this time of year: it is dormant and quiet. Sure, in the Bay Area where I am, the weather never gets too cold (We live in something like a perpetual spring here, which has its own consequences. We'll save that for a different article.), but the days are still short, the temperatures are chilly, and people are wearing beanies to keep heat in.
Second, the new year is noisy. The "new year, new you" messaging is relentless out there, and creating resolutions based on what we see and hear about the ideal life is enough to overwhelm a person. While there is no one diet that can conquer all our obstacles, and it takes a lot of fortitude to affect change, we are told it is simple and easy. That crazy dichotomy is a direct route away from alignment and not towards it.
While winter might not be the season when nature becomes very active and blooms and pops and gets out and dances under the evening sun, it is a very valuable season, and I think we ought to play to its strength instead.
What winter is very good for is inspiring us to go inward. Going inward is important because it is there that we can tap into all sorts of inner knowing, including our personal why. When we get quiet, we can hear the voice of our inside selves, and if we listen we will hear what is truly important, not what is supposed to be important.
This January, I hope that my clients get familiar with their dreams and desires. I hope they move inward and towards alignment. What is it that they really want to create? How do they really want to feel? I hope they are radical in embracing the colder temperatures and putting boundaries around the noise.
With good feedback from ourselves and a solid why, we can create sound strategies, and this makes winter the optimal time to thoroughly plan, to get intentional and to strategize.
Rest assured: spring is coming, and when it does, the vibration of new life and new plans will be bursting with energy, and I am hoping that people are able to ride that wave and take action at the right time. Spring comes after winter, and winter is still and quiet, and all the good work right now happens on the inside.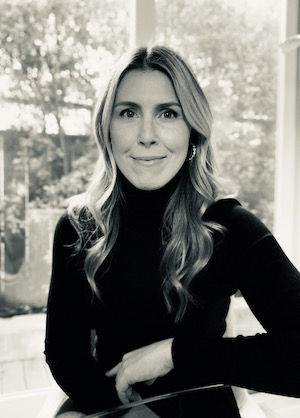 Nicole is a certified nutritionist who helps clients strategically develop food plans for themselves and their families according to their individual needs, situations, health challenges and preferences. She is inspired by the joy of fresh, whole foods and educates clients on the many benefits of optimal nutrition, including better digestion, more energy and emotional grounding utilizing macronutrients, micronutrients, phytonutrients and other vital factors. Nicole is trained in the Eating for Health® model, which embraces two powerful maxims —"food is the best medicine" and "know thyself."
[email protected]
www.rickyfishman.com