David Escobar has served as an Administrative Aide to former Fourth District Supervisor Steve Kinsey in Marin County for 15 years. Before taking the appointment with the Marin County Board of Supervisors, he served as a parole and probation officer with the Marin County Probation Department in the Adult Division.
After 21 years of service with the County of Marin, he took an early retirement to take on the position of Director of the State mandated re-Entry and rehabilitation programs at San Quentin State Prison. David identifies as an indigenous Salvadoran, recognized as a member of the Lenca-Poton nation which encompasses the eastern region of El Salvador, Honduras and parts of Nicaragua. David has attended the Indigenous Permanent Forum at the United Nations in New York for several years as delegate with the American Indian Movement and on behalf of his maternal grandmother's Poton community. He is the current Director of Programs & Operations for the Canal Welcome Center, a non-profit in San Rafael.
David has also worked as an adjunct professor, at Dominican University and has taught Indigenous Perspectives, and Mayan Cosmologies. He will also be teaching pre-Columbian and Native studies at Holy Names University in the fall of 2018. David holds a Bachelor's degree in Humanities from the New College, Masters in Organizational Leadership from Saint Mary's College, and is currently completing his dissertation at the California Institute of Integral studies in Anthropology and Social Change with an emphasis on Indigenous Cosmopolitanism. He has been published in several publications including the Marin County Independent Journal, Nectar Magazine, Point Reyes Light and Kaiser Permanente's Latino Association Newsletter which reaches several thousand members throughout the State of California. David lives with his daughter Kila in Windsor and in their spare time, they both work diligently on a 1952 Chrysler lowrider.
In this episode, we discuss David's ideas about cultural resistance and healing. He describes "low-riding" culture, how it evolved and the many misconceptions and misunderstandings the dominant Anglo culture of the United States has about "low-riding." David talks about the pain and trauma of cultural isolation and dislocation and how immersing oneself and ones group in activities that bond and empower can have profound individual and cultural benefits. As an anthropologist, he places this resistance within a cultural and historical framework. As a first generation Salvadoran-American he sees participation in low-rider culture as his own healing journey; one that has the added benefit of asserting his "cholo-power."
Following the interview, Ricky describes his recent work as part of the Integrative Health Project in Guatemala.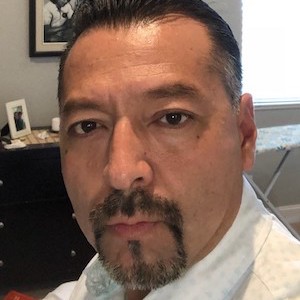 Ricky's Monologue (transcription)
I just returned from a week in Guatemala working with the Integrative Health Project. The project was started by a few acupuncturists about six years ago to work with the underserved, indigenous population around Lake Atitlan, a beautiful, fertile and impoverished region in the Guatemalan highlands. I provided chiropractic care for men and women experiencing musculoskeletal, mainly back, pain. These are hardworking people, doing manual labor on the farms, in the hotels, on the lake. Guatemala has been devastated by decades of civil war and the results have been profound, both structurally and socially. Surrounded by fertile green fields, obesity, heart disease and diabetes are epidemic. Too many eat cheap processed foods available at the small corner stores. Surrounded by fresh water, the people drink all manner of sugary drinks. Into this landscape drops the Integrative Health Project. In addition to acupuncturists, there are nurses, medical anthropologists, interns and local trainees and me, a chiropractor. Together, we are working to help educate and to treat; to mitigate the negative effects of lifestyles sure to kill. In light of David Escobar's perspective piece and interview about healing the trauma of intergenerational and cultural abuse, multiple questions came up for me: —-How does a group of privleged middle class Americans contribute in a significant way to the healing of devastating traumas of an indigenous population? —Are we just a bunch of "do-gooders" making ourselves feel better? Are we giving, or are we the primary beneficiaries of the healing process? —Is the work of this project an extension of a kind of colonialism; the creation of a dependency on the developing world, the super powers with our superior health care modalities? David Escobar describes the effects of the colonization of minds and bodies. Ultimately, he locates healing in the artistic expression of the "low riders," those rolling pieces of art that embody "cholo" culture; music, fashion, self-expression and assertion of "we-ness." I hesitated to participate in the project because of the questions I raised above. Was our role to just drop into a village beside Lake Atitlan, treat the "natives" and leave; if so, I surely would not have come. But this was not the case. This was not my job. My task, and that of the Project was to treat, but more fundamentally, to educate; to relieve pain but to shine a light on the "why;" to provide tools, whether exercises, soft tissue self-help techniques, or advice on lifting; to leave something behind when I am long gone. Guatemala has suffered years of cultural and physical destruction. The wounds have left generational scars that will take a long time to heal. The Integrative Health Project is being received and accepted by the local population for three reasons. The care offered is free. It is given with love. And it works. Healing occurs most deeply when two or more people connect, when they see and feel each other with trust and respect. The various techniques matter; each has its place. Whether chiropractic, acupuncture or massage. But without the magic ingredient—love—those techniques will not provide their maximum benefit. That healing is badly needed in Guatemala; it is needed on the rest of the planet as well. And it is possible.
Call to action: Please subscribe to Condition: Health News That Matters and like us on Facebook and receive our curated list of the 10 best health care related books of 2017-18.
ricky@rickyfishman.com
www.rickyfishman.com