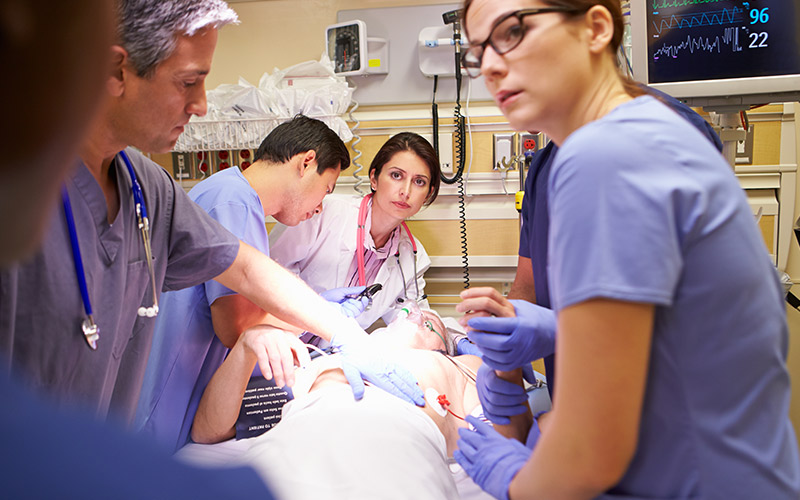 A Brief History of Emergency Medical Care in the United States, Focusing on the SF Bay Area
by Paul R. Perchonock, MD
It's 1970, and I am training to become a doctor. I had just spent four years in North Philadelphia as a medical student and six weeks of 1969 in San Francisco at St Mary's Hospital, across Stanyan from Golden Gate Park. I'd finish rolling plaster on a broken arm in my orthopedic clerkship, then I'd roll a joint, head for Hippie Hill, rage against Nixon and the war in Viet Nam, and dance the airy fairy. I liked San Francisco…a lot!
And I was serious about medicine. I needed and wanted to learn. Highland Alameda County Hospital in Oakland, with its 60 residents, 50 interns, busy emergency room (ER), and bare bones supervision is where I headed. As of July 1st, 1970 I began a two-year stint in general surgery with several months spent in the ER. I loved it and was dedicated to learning the skills, as well as understanding the economics and politics of delivering care in a neglected medical environment.
State of the Art…1960's
As recently as the 1960s, if you were to suffer a medical, surgical, or traumatic emergency needing ambulance transport to an ER in the United States, you may be surprised to learn the following:
The transport may have been in a rural community's hearse driven by the local undertaker or an urban community's ambulance without credentialed personnel.
Your destination would be the nearest, the newest, the only open door hospital or doctor's office where the snacks were plentiful or the staff was most attractive.
You would have been first seen by an untrained licensed vocational nurse or registered nurse who may or may not have had a supervising physician on site.
If you had no doctor to meet you, your physical evaluation and initial treatment would be in the hands of an unsupervised intern in a teaching hospital or the unhappy staff MD on mandatory assignment in a community hospital.
Your follow-up care was anyone's guess were you not in need of admission. If you were lucky, the doctor who treated you could see you in their office at some point.
Medical and surgical specialists participated in emergency care pretty much only if administratively coerced.
Your health insurance, if you were fortunate to have it, would cover little of this. Hey, who could blame them?
Despite sophistication in many areas of healthcare fifty years ago, the ragged stepchild of primary patient care at the time was emergency medicine. Emergency Medical Systems (EMS), triage, field treatment, and transport did not yet exist. Emergency Medical Technicians (EMTs) and Paramedics did not exist. There were no MDs who trained and specialized in Emergency Medicine. Yet there were television shows, even then, glorifying non-existent paramedics in Los Angeles and life-saving MDs who wandered into the ER. Hollywood's oversell of our healthcare providers and their systems has always been with us, technical advisors notwithstanding.
Happily, a great deal has changed for the better. The old ways died hard. Stakeholders held tight to the status quo for social, economic, and professional reasons. But, as in so many American institutions of the era:
The times they were a-changing…
County governments which were legally responsible for pre-hospital emergency medical care in California led in developing emergency medical systems. Teaching hospitals like Highland in Alameda County and San Francisco General across the Bay kept their ERs open while private hospital administrators fought their medical staffs to open their doors. Training programs were developed to staff ambulances with EMTs needing 150 hours of education. Paramedic programs that required 1500 hours of formal training came along in the late seventies.
Young MDs dropped out of general and specialty practice. They boldly moved full time into the ER, so as not to compete with their colleagues. They previously would have worked part time in the ER and referred patients back into their own practices. Medical educators began to think in terms of training programs which would teach residents the necessary skills to spend their careers in the ER, previously only a mandatory training rotation in preparation to become a "regular" doctor. Funding for this massive undertaking was first provided from Congress under the leadership of California Senator Alan Cranston. None of this came without kicking and screaming.
Turf battles have been a hallmark of medical history. The counties battled their cities to initiate and control emergency systems. Firefighters took over municipal ambulances from police. Hospitals opened doors which had been closed to all but those with a private staff physician. Doctors resisted having to respond from their offices or homes at all hours. Acute care units, such that they were (Intensive Care Unit, Cardiac Care Unit, Respiratory Care Unit and others that were nascent,) had to adapt to additional surprise admissions. Operating rooms had to staff and gear up. Ancillary departments (lab, imaging, etc.) had to re-prioritize. And new career Emergency Room MDs (ERMDs) had to suffer the tongue-in-cheek abuse of their colleagues who wanted to know what they wanted to be when they grew up.
Struggling into a new field of health care delivery…
This tumult was ongoing throughout the 1970s and 80s across the country with California and Washington State leading the way. The first post-graduate training program in Emergency Medicine opened at the University of Cincinnati in 1971. USC-LAC Medical Center hosted the second in which I enrolled in 1972. Today there are 227.
Emergency Medicine as a specialty was recognized by the American Board of Medical Specialties in 1979, the 23rd at that time since that Board's inception in 1933. In 1980 I was fortunate to become boarded with the first 237 Diplomates of the American Board of Emergency Medicine. Today there are approximately 37,000. They maintain their skills through a rigorous continuing education and testing process. The push to become a boarded specialty had been spearheaded by the American College of Emergency Physicians whose leadership, till the present day, along with its State chapters, have been instrumental in improving the emergency medical care for all Americans.
Today, boarded EMS Medical Doctors, a sub specialty of the American Board of Emergency Medicine, oversee pre-hospital care across the country and number in the thousands. Back in the day, there were none. Practicing ERMD volunteers oversaw the developing systems. Locally, the Alameda-Contra Costa Medical Association, RNs, firefighters, city managers, ambulance providers, hospital and county admin personnel participated in the bi-county Emergency Medical Care Committee in developing guidelines, triage zones, communications, and oversight of pre-hospital (first in and/or ambulance transport) care.
With all this human activity, good will, education, funding, technology development, and professional input, we like to think we've come a long way in the delivery of emergency medical care. And in many specific and measurable ways, we certainly have. Nonetheless, when you have a real medical, surgical, or traumatic emergency, one that requires the coordination of a complicated system, your outcome remains in doubt until you have recovered. You can, however, remain confident that every participant in the system is well trained, well credentialed, and really in it to allay your anxiety and attend to your health in the quickest and safest way possible.
Present, and future
So…it's 2018, and after 48 years as a physician with several medical career changes along the way, I've recently kicked back into retirement. I enjoyed patient care with all of its satisfactions and disappointments more than I had hoped for. I also enjoyed being on the front lines of an emergent and important new specialty, Emergency Medicine.
And I know that I left that discipline in very capable hands, continuing to evolve, as it strives toward excellence. I think I'll keep up my license. You never can tell when someone may need me.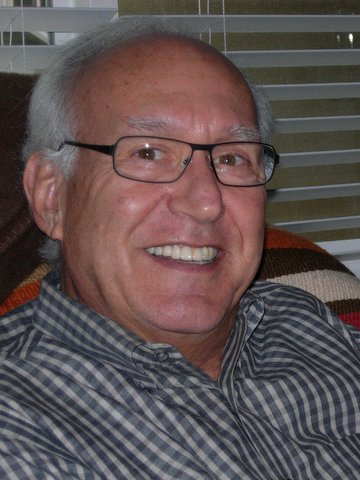 Paul R. Perchonock, MD received his Bachelor's degree from Cornell University in1966. His MD was acquired from Temple University School of Medicine in 1970. His residency training in Emergency Medicine was taken at Highland Alameda County Medical Center and Los Angeles County – University of Southern California Medical Center. Dr. Perchonock was Board Certified by the American Board of Emergency Medicine from 1980 – 2000. His career has included Emergency Physician and Department Director at Alta Bates Medical Center, various teaching positions, private office based primary care, medical-legal consulting, and occupational medicine.
[email protected]
www.rickyfishman.com